Masking Metal Fabrication
Why Masking Is Important For Architectural Applications
In many cases, the projects that our customers bring to Certified Enameling, Inc. require that we take special care to ensure that the architectural metal finishing we apply does not cover the entire object. Very often, the reason is that the customer needs to keep certain areas of the item uncoated in order to maintain the exact dimensions of the object.
For example, the manufacturer or machinist may not have taken into account the eventuality that the item would have to be treated with a protective or decorative architectural metal finishing, with the result that applying a coating would throw off the specifications of the item.
When this is the case, it is typically necessary to use masking to protect threaded holes, dowel pin holes, and contact points or areas that are required to maintain maximum electrical conductivity.
Another common situation that calls for masking is when a substrate consists of two or more types of metal and will therefore require different types of coating products for optimum bonding and durability. One of the most typical reasons for using masking is when the architect or builder needs a metal feature to receive a two-tone application for decorative and aesthetic purposes.
To Learn more about our Masking Metal services, contact us at (323) 264-4403 today.
TO VIEW THE WIDE ARRAY OF LARGE JOBS WE HAVE COMPLETED, CHECK OUT OUR PORTFOLIO OF WORK.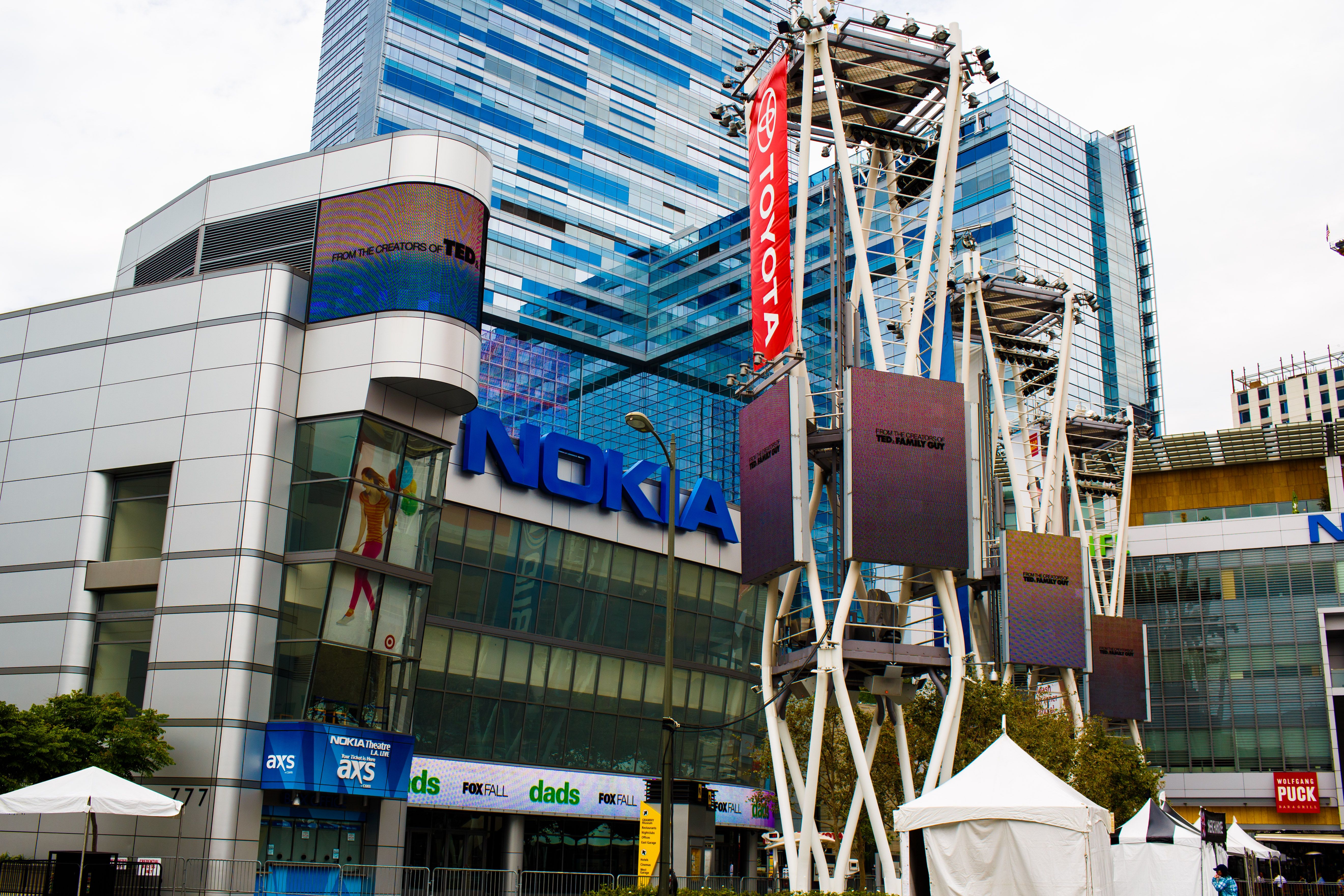 We Choose the Right Masking Material for Your Project
A variety of metal materials may be used for masking in metal finishing applications, each one of which is best suited for a certain type of situation. These include, but are not limited to, tapes, liquid masking chemicals, water-based pastes, curable resins, dots, pull plugs, silicone caps and screws. The use of masking materials requires skill and careful discernment on the part of the technician in order to ensure the best possible results by applying the masking with a high degree of accuracy.
This type of job can be especially challenging when masking a polished surface, since the lack of texture may lead to the masking material peeling off at the edges and corners, thereby raising the risk of bleeding or spray. Similarly, masking plugs are prone to leak or even fall out when not applied and monitored properly.
Find out more about how we use masking and ensure the highest quality standards in our clients' projects and request a quote now by contacting us at (323) 264-4403 to speak with our staff.
You guys are excellent! I never write letters, but today I felt compelled. - ROGER D.

Thank goodness we assembled a good team. - BOB

I can't thank them enough! - JERRY C.

Thank you for being such a strong business partner, and helping CPS achieve our goals. - WITHHELD

I'm just not going anywhere else anymore. Thanks Certified Enameling. - DAVID D.